Why Get a Whole House Humidifier?
The air inside your house is much drier than you think!
A whole-house humidifier can help you avoid: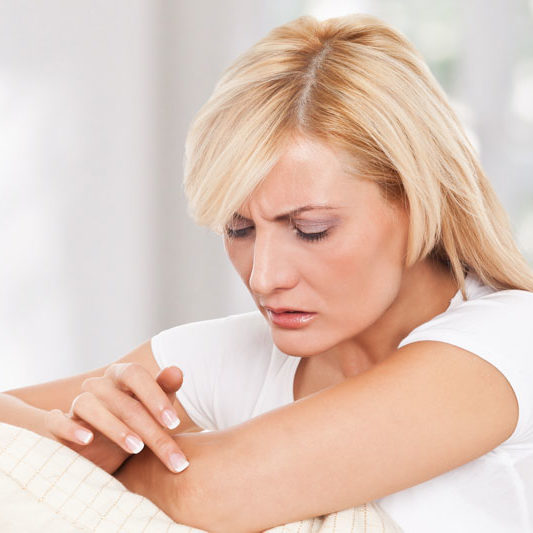 Painful/Itchy Dry Skin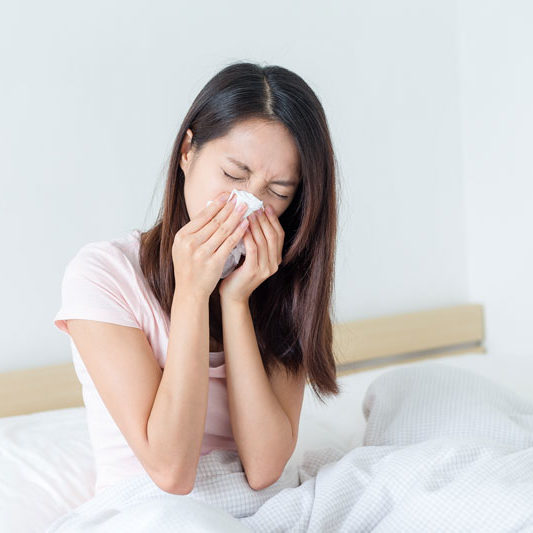 Sinus & Respiratory Pain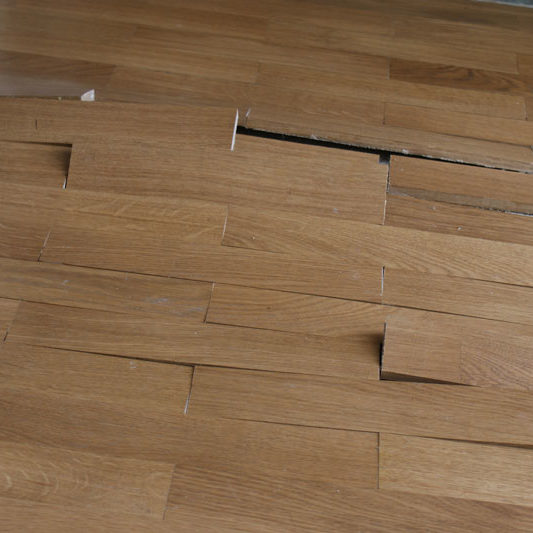 Wood Floor Damage
Static Electricity
Whole House Humidifiers:
the Cure for Dry Air in Winter
Dry air is one of the leading causes of poor air quality in Indianapolis area homes. 
The ideal humidity level is 45%. In winter it's not hard for the humidity in YOUR home to drop as low as 10%.
Low humidity leads to many issues:
Dust and allergens get into the air more easily – allergy symptoms get worse
Wood and other materials are damaged at a faster rate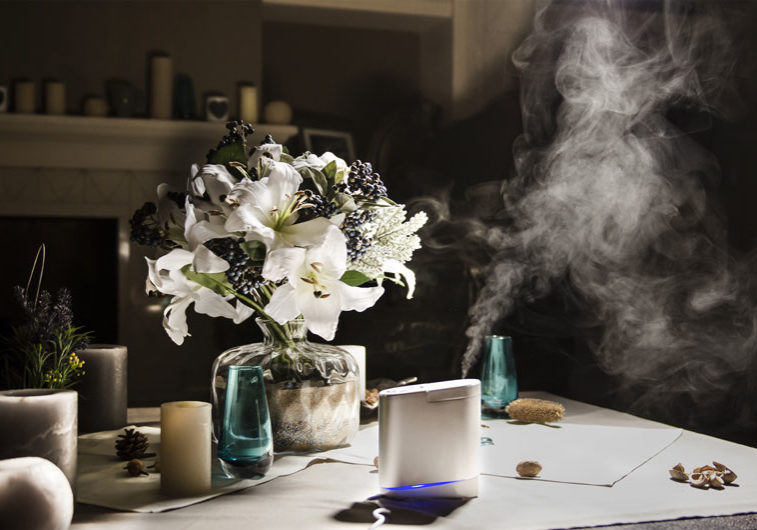 The risks of shock and even fires are increasedA whole house humidifier from Complete Comfort may be the solution for you. We offer a range of whole-house humidifier options to meet every need and budget in the Central Indiana area.
Learn more about which one of our whole house systems would be ideal for your -- schedule a convenient in-home consultation.
Email us or call (317) 759-2529 today. You'll find that Complete Comfort's indoor air quality services can make you breathe easier!
Air conditioners automatically remove humidity in the summer. But in the winter, when you really need some humidity for comfort and to avoid many problems, you can't raise the level of moisture in the air without a humidifier.
Winter dry air actually feels colder to us. And, it's a startling but true fact - in Central Indiana in winter can lower the relative humidity in your home down to 10%, about as dry as the Sahara desert!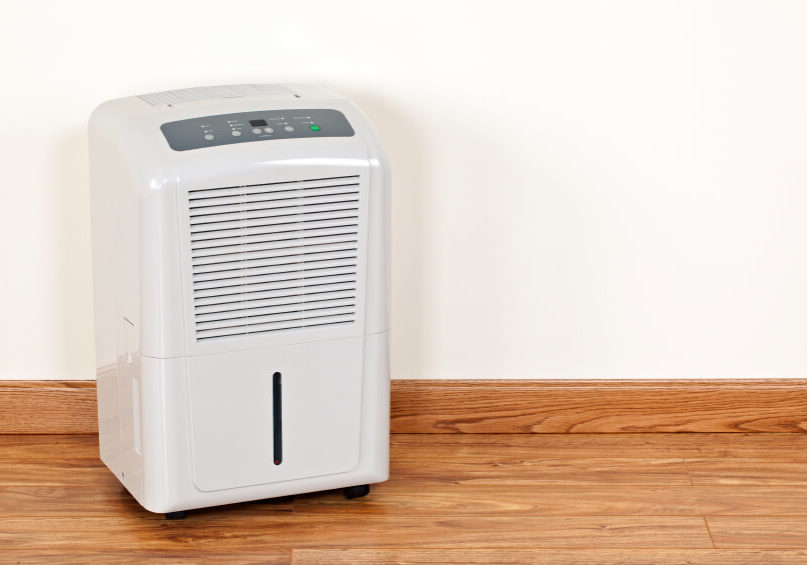 In the summer, if you didn't have an air conditioner, indoor conditions would reach 85 – 90 degrees and upwards of 75% relative humidity. When we turn on the air conditioner, we remove heat from the air and lower the temperature. Air conditioners serve double duty as a heat removal and water removal machine. When you step inside on a hot summer day, the relief you feel is not the difference in temperature which is probably only 10 – 15 degrees, it is the reduction in humidity. This is why even when the temperature outside drops in the evenings, without air conditioning you still feel "hot". Correction, humid.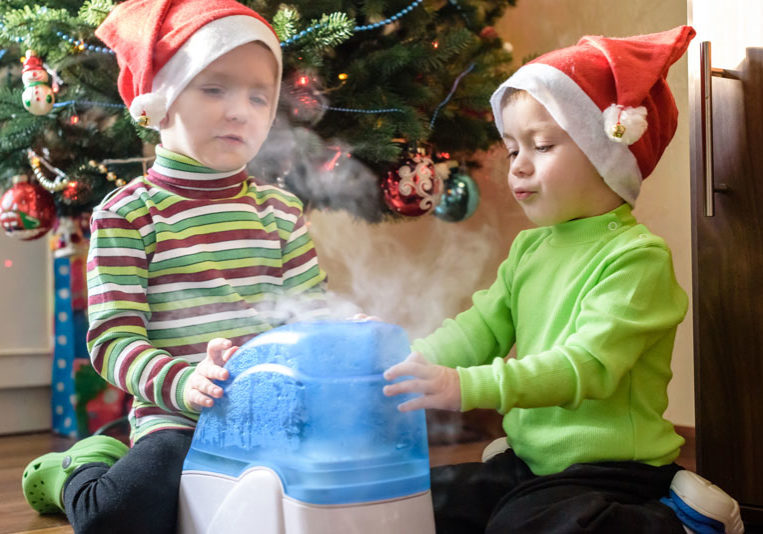 In the winter, if you didn't have a furnace or heat pump, conditions would flip the scale on the other side. Everyone uses a heating source to add the lost heat back into the air, but what about the water? Enter, the whole house humidifier. A simple machine that mounts directly to your duct system and evaporates water into the air stream. When we bring up the humidity, we feel warmer, about 1 degree for every 10% increase.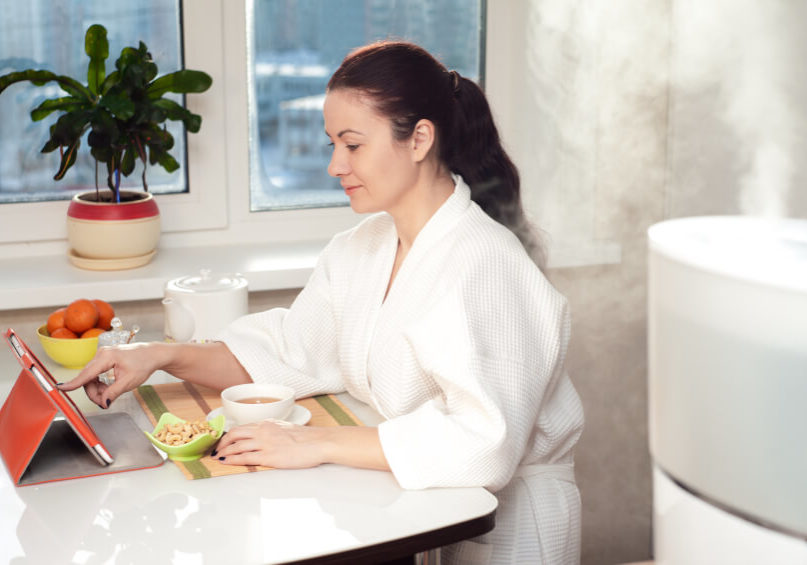 Since we feel warmer during higher humidity (bad in the summer, good in the winter), we can turn the thermostat down and feel the same temp. For example, before installing a humidifier, you may like it to be 72 in your home. When it was 72, humidity was in the low 20%. If you increase the humidity to 40%, the temperature will feel closer to 74, so you can turn the thermostat down a couple degrees, to say 70. For every one degree reduction in temperature on your thermostat, you can save about 5% off of your utility bill. So, a humidifier can save 10 – 20 % or more!
24/7 On-Call Emergency HVAC Services Available
No extra charge for nights or weekends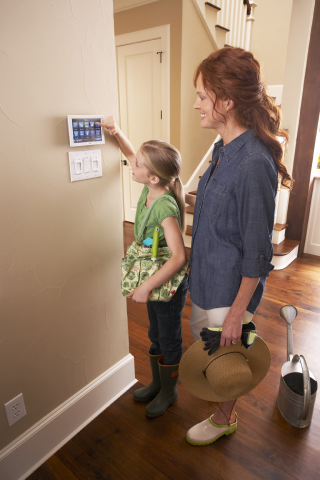 Why Choose Complete Comfort for Whole-House Humidifier Installation in Indianapolis?
Your neighbors all across central Indiana rely on us for HVAC solutions, and that doesn't just stop at heating and cooling. A whole home humidifier can help you get the most out of your HVAC system, providing you added benefits such as:
Up to 15% savings on energy bills during the heating season
Avoidance of mold and bacteria
Reduced symptoms from asthma and allergies
Less risk of static shock and fire
A linger life for furniture, wood and fabrics
Access to our Comfort Care maintenance program for significant savings
Discounts and flexible financing options, with credit approval
Service and solutions for every budget
Let Complete Comfort Heating and Air take the worry out of winter with a whole home humidifier solution that's right for you!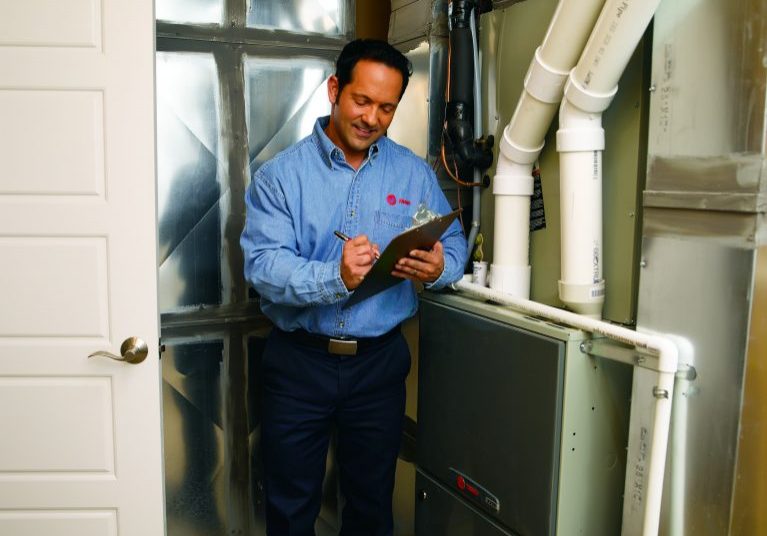 Our technicians know their stuff. They are:
Trained
Experienced
Certified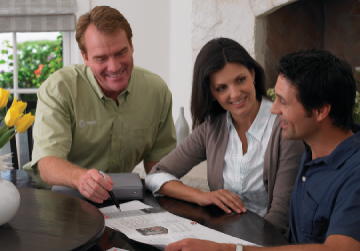 Once we've diagnosed the problem we'll let you know:
What's wrong
The best solutions
How long it'll take
The firm estimate for cost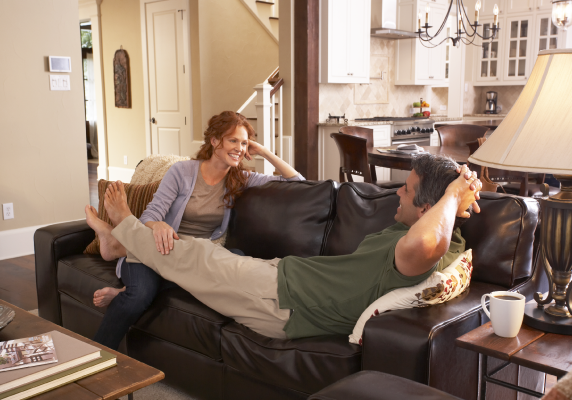 You can relax and enjoy your life in complete comfort, because our technicians have all the right knowledge and resources to remedy any issues.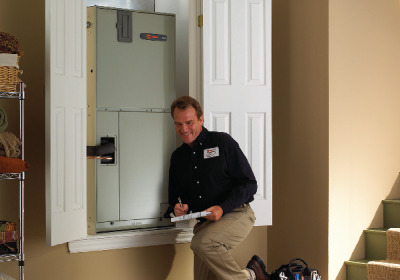 We wear shoe covers, treat your home with respect and clean up our work site.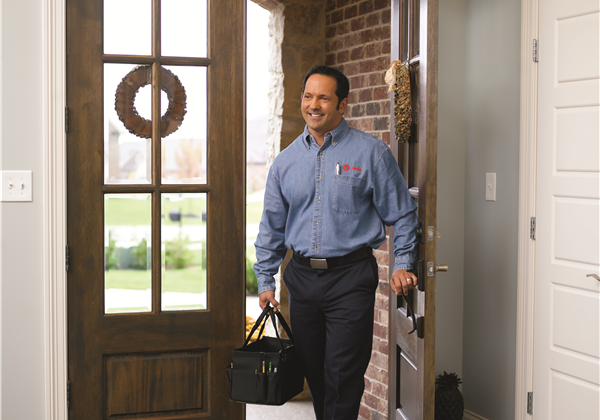 We'll be there when we say or call to let you know in case of problems – plus call, test or email when we're on the way.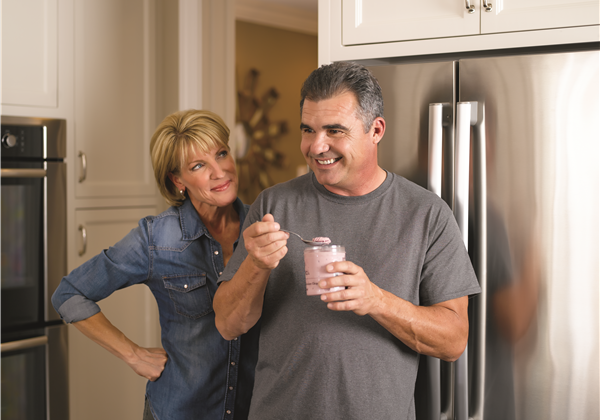 We want you satisfied so we'll do whatever it takes – from replacing any equipment or refunding money – so you're pleased.
What Our Customers Tell Us
We are proud to have our customers say that they trust us.  Based on their reviews and comments, we are THE trusted heating, cooling and water heater contractor in the Indianapolis area, from Zionsville to Carmel, Greenfield to Westfield and everywhere else in Central Indiana.
Our AVERAGE Rating is 4.9 out of 5 Stars
[getfivestars_widget id="2"]