Ductless Air Conditioners in Central Indiana
Let's face it – big, bulky, ugly window air conditioners don't deliver. You get so-so comfort - and excessively high cooling bills. But you don't want to have your house torn up and have the mess of putting in new ductwork put in for a major new system.
BUT, there IS another choice!
Ductless air conditioners, also known as mini-split air conditioners, are a great answer. They give you better comfort with improve efficiency, lower utility bills, and are quicker and easier to install.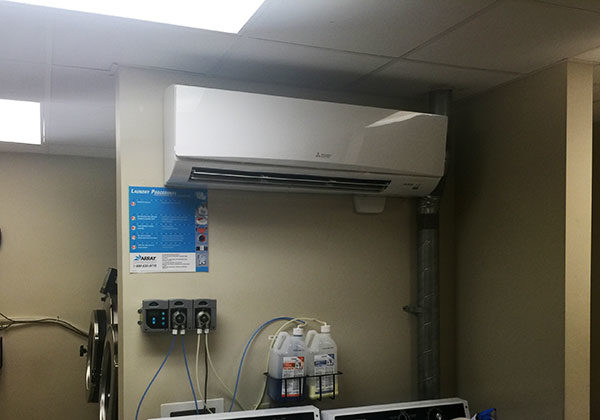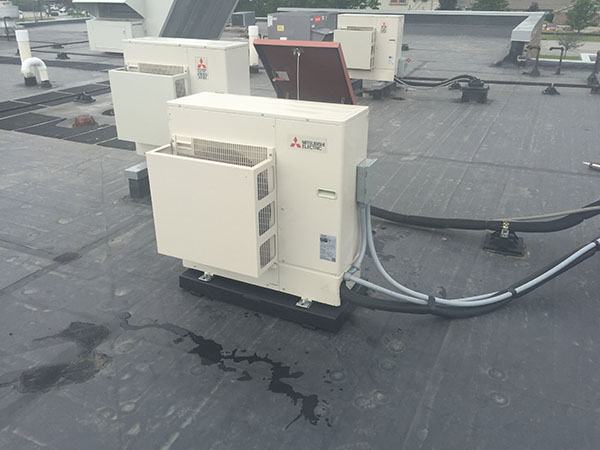 Contact Us for More Information
Going ductless with your AC system is a terrific solution and Complete Comfort Heating & Cooling is highly experienced in installing this kind of air conditioning.
Our certified technicians will help you where to put each unit. We can provide you with complete information and schedule installation quickly. Complete Comfort can also provide regular maintenance or repairs if they are needed.
Contact us today to learn more about our ductless air conditioning service in the Central Indiana area!
24/7 On-Call Emergency HVAC Services Available
No extra charge for nights or weekends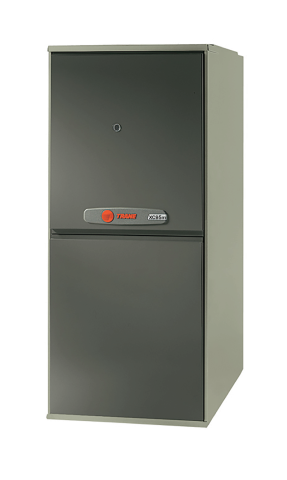 Benefits of Ductless Air Conditioners
Ductless air conditioners offer great advantages, including:
Improved energy efficiency – Installing a ductless air conditioner can be one of the best ways to improve efficiency.
Lower costs – Because a ductless air conditioner can help you preserve energy, it's estimated that homeowners who make the switch can save as much as 20 to 30 percent on their monthly energy bills. It's as close as you can get to a complete high Seasonal Energy Efficiency Rating (SEER) installation with all the issues of an outside condenser, air handle and ducts.
Easy installation – Since ductless AC systems require no duct work, the installation process is quicker and easier with lower upfront costs as well.
Quiet operation – The condenser and compressor units on ductless mini-split AC systems are smaller, so there's less noise.
Ductless Air Conditioner Installation & Replacement
If you need ductless air conditioner installation or replacement in the Indianapolis, OH area, Complete Comfort can help. Our technicians are NATE-certified to install a wide range of products from top manufacturers, like Trane, and we offer a fully comprehensive selection of ductless air conditioners so you can easily find a good fit.
If you already have an air conditioner but it is not operating as efficiently as it should, or you're considering making the switch from a portable unit to a ductless one, we can also provide you with a ductless air conditioner replacement. Our technicians can perform an inspection on your current unit to determine if it's time for a replacement and if it is, you can start saving on your monthly energy bills with a new ductless AC unit from Complete Comfort!
Ductless Air Conditioner Maintenance
Repairs can be expensive and are always inconvenient, but they can often be prevented with regularly scheduled ductless air conditioner maintenance. Depending on when the last time you had maintenance was, your budget, and the level of service required, you can choose from several different options for ductless AC maintenance to help extend the life of your products. Regular maintenance is also available at discounted rates for our Comfort Club members!
Ductless Air Conditioner Repair
Whether your ductless air conditioner has completely broken down or you're experiencing some issues you want to have checked out, the technicians at Complete Comfort Heating & Cooling can provide you with a reliable ductless air conditioner repair solution. We can repair mini-split units of any make and model 24 hours a day, seven days a week, 365 days a year, with no overtime fees for night, weekend, or holiday work. Over 93 percent of the time, we have the parts to fix your system on the spot and 98 percent of the time, that same day!
The longer you wait to take action the more likely it is for a small problem to become a major one. If you're experiencing any of the issues below, call us today to schedule a ductless air conditioner repair for your Indianapolis area home.
Insufficient cooling
Leaking
Freezing
Loud noise
Irregular cycling
Not sure if you need a ductless AC repair or a replacement? We'll come out to your home and thoroughly inspect your unit to provide you with the best recommendations for your situation.
What Our Customers Tell Us
We are proud to have our customers say that they trust us.  Based on their reviews and comments, we are THE trusted heating, cooling and water heater contractor in the Indianapolis area, from Zionsville to Carmel, Greenfield to Westfield and everywhere else in Central Indiana.
[getfivestars_widget id="2"]
Give us a call to schedule your free consult today: