THE Choice for Heating and Cooling Service in Danville, Indiana
Complete Comfort has been voted, by our customers, as the most trusted heating and cooling company in Danville, Indiana! We take pride at being the best-rated residential and commercial HVAC services in the area for years.
Meeting the needs of Danville customers efficiently and with the most competitive pricing has been part of DNA for years – it's what we do.
We are committed to continue to use our training, technology and experience to be very best in heating and cooling installation, service and maintenance in the area.
We want to have our heating and air conditioning customers in Daneville continue to rate us the NUMBER ONE heating and cooling contractor for service.
We are out to justify the referrals we have received from existing customers and to earn the trust of everyone in the area. We will always treat each service call as a priority and respond quickly and to continue providing the best indoor climate control at the most affordable price.
We provide the most trusted heating and cooling service in Indianapolis and surrounding areas, like Fishers, Pendleton, Greenwood and the rest of Central Indiana.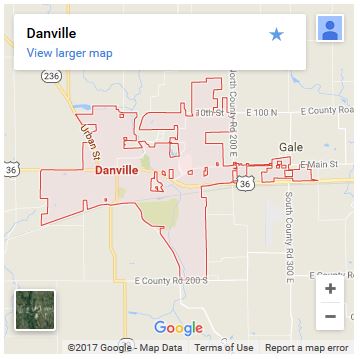 Contact us for HVAC service you can rely on!